ADAM JOYCE
DIRECTOR / INSTRUCTOR
ADAM JOYCE
Adam Joyce, one of our 2 Directors has been involved in the provision of emergency patient care since 1998 as a Firefighter and has been teaching emergency aid since 2002. He is now an Advanced Practitioner of First Aid and Trauma Management with the Fire Service alongside his full-time role as an operational Watch Commander. Adam has a vast range of experience teaching in the public and private sector and has been teaching for Worksafe Training since 2007 before acquiring the company with Geraint Tillott in 2011.
GERAINT TILLOTT
DIRECTOR / INSTRUCTOR
GERAINT TILLOTT
Geraint has served in the emergency services for 30 years. He started teaching First Aid as an Emergency services instructor after passing the instructor course in 2003. Since then he has passed his PTTLS (teaching qualification), the A1 Assessor Qualification, and PHTLS (Pre Hospital Trauma course), as well as many other CPD qualifications to endorse his experience. He has taught in many colleges and schools and constantly strives to improve his knowledge to enhance the student's enjoyment of their course.
SIMON GILLETT
INSTRUCTOR
SIMON GILLETT
Simon became a first aid practitioner back in 1984 with the British Red Cross, providing first aid cover in the motor vehicle industry. In 1990, he joined the fire and rescue service and soon began to provide emergency patient care to the public of the two counties. Simon qualified in 1993 as a first aid instructor with the fire service and took on a role which included delivering training not only to fire service staff but also many civilians on courses run by the service. Simon qualified as a trauma instructor in 2002, and in 2007 joined the service's urban search And rescue team. Since then, he has further advanced his medical skills by passing PHTLS exams , and advanced trauma management in rope rescue and water rescue incidents. As well as all his fire service work, Simon is also a community first responder for his local area with the ambulance service.
EVE GREENHOUSE
INSTRUCTOR
EVE GREENHOUSE
Eve Greenhouse has been a fire-fighter since 2005 and trauma instructor for the Fire Service for over 3 years. She has been a Worksafe instructor since 2012. Her previous career was as a Leisure Centre Manager for eight years, which included being a First-aid trainer and lifeguard. Eve also has experience as a risk assessor for leisure sites, and is a health and safety advisor.
ANDREW WILLIAMS
INSTRUCTOR
ANDREW WILLIAMS
Andrew has seen active service as a Royal Marines Commando delivering patient care to fellow soldiers in the arduous and dangerous environments of Northern Ireland , Arctic Norway and the primary jungle of Brunei . He is now employed with the Fire and Rescue service becoming an advanced practitioner of first aid and trauma management also passing a pre hospital trauma course delivered by Edinburgh royal college of surgeons. He has completed City and Guilds 7302 award in teaching and is an NVQ A1 assessor. Andrew enjoys keeping fit and has represented the Fire Service in National triathlon championships.
ROB BENTON
INSTRUCTOR
ROB BENTON
Rob has been working as a First-aid Instructor since 2010, delivering a wide range of First- aid and Trauma Management courses. He very much enjoys teaching and working with different people. Rob has also been a fire-fighter with West Midlands Fire Service for since 2005, dealing with a wide range of incidents like car accidents, house fires, floodings, chemical spillages etc. Rob has also worked as a medic at football, motocross, car racing and various other events over the years. He enjoys keeping fit and spending time with his family and friends. First-aid is something Rob is very passionate about teaching, and his courses are always taught in practical, friendly, relaxed and an enjoyable manner, with plenty of group discussion.
NATALKA GREENWOOD
IN STRUCTOR
NATALKA GREENWOOD
Natalka's interest in patient care started as a Lifeguard at the age of 16 before she moved to work saving lives on the beaches of England's South Coast. Natalka joined the ambulance service in 2011qualifying as a Paramedic in 2013. She is now a Clinical Team Mentor where she supports and facilitates the development of clinical staff whilst still working as a full-time responder.
KERRY PENN-ASHMAN
INSTRUCTOR
KERRY PENN-ASHMAN
Kerry joined the ambulance service in 1994 and qualified as a Paramedic in 1998. She qualified as an IHCD tutor in 2000 and was a training officer for 4 years, teaching students on a variety of courses including technician, paramedic and update courses. Kerry currently works as a Specialist Trauma Paramedic with West Midlands Ambulance Service. Part of her role is to co-ordinate trauma care around the West Midlands region, which includes working alongside doctors on Midlands Air Ambulance during daytime hours, and with the Medical Emergency Response Intervention Team (MERIT) during night time hours. In addition to her IHCD tutor qualification, Kerry also holds a Certificate in Further Education, Diploma in Immediate Medical Care (Dip IMC RCSEd) and a PGCE in Pre-Hospital Care.
PAUL BENNETT
INSTRUCTOR
PAUL BENNETT
Paul worked for the Fire Service for 30 years and qualified as a First Aid at Work Instructor in 1995. He decided to improve his knowledge and skills, qualifying as an Emergency Medical Technician, Pre Hospital Trauma Life Support practitioner and instructor and a Trauma Management instructor for the Fire Service. Working for a private ambulance company covering a multitude of sporting events and responding to Emergency incidents with the Fire Service, Paul has dealt with many varying incidents. Paul has taught trauma life support and First aid to a wide variety of age groups and occupations and believes strongly that the content of any training should be relevant to the situation the trainee is expected to deal with.
BETH GRIFFIN
INSTRUCTOR
BETH GRIFFIN
Beth joined West Mercia Police as a Special Constable in 2015 and volunteered for 3 years, attending RTCs, stabbings, and a variety of similar incidents. This is where she first started her first aid training and practised patient treatment. Beth then joined the Ambulance Service in 2017 on the Student Paramedic programme and qualified in 2020. Since then, she describes herself as a 'magnet for trouble' and has attended a wide range of incidents, including traumatic arrests, paediatric arrests and major trauma. Beth aims to provide education and awareness about first aid and basic life support to help communities and families look after their loved ones in the best that they can until more help arrives.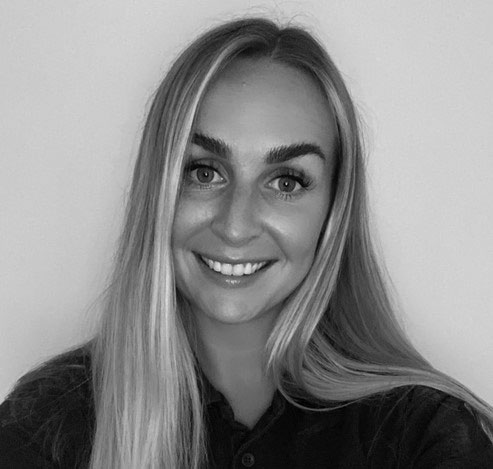 LAUREN SMITH
INSTRUCTOR
LAUREN SMITH
Lauren has had an interest in first aid since her teenage years when she began as a volunteer first aider, offering support at events in her local area. She is now a registered Paramedic after joining the ambulance service in 2014. Her current role is Clinical Team Mentor, which involves facilitating training needs and supporting the development of staff whilst still attending 999 calls. Within the ambulance service, she assists the Education and Training department with teaching members of staff clinical updates and has completed her Certificate in Assessing vocational Skills and Achievement level 3. Most recently, Lauren has started her training to become an Operations Manager. Outside of work, Lauren enjoys fitness, yoga and walking her dog!
OUR COMMITMENTS TO YOU
We will:
Provide you with highly skilled, motivational and experienced instructors, all with emergency service backgrounds
Not charge you for our travel expenses
Provide you with a thorough administration service including:

A dedicated direct line where all enquiries are answered within 4 working hours
Certificates and CPD where appropriate to you within 14 days of training

Provide tailored solutions to your training needs, recognising that no two businesses are the same
Offer highly competitive rates
Deliver realistic, relevant, scenario-based training, maximising productivity in the time available
Worksafe Training is approved by Qualsafe Awards, an awarding organisation recognised by Ofqual, to offer regulated qualifications.
Worksafe Training is formerly HSE approved.